3D Printed Food - Bottarga
Bottarga is a Mediterranean food delicacy.
In order to obtain an extrudable paste, bottarga powder is mixed with water and olive oil. This mixture can then easily be 3D printed into either personalized designs, such as 2D-drawn textures, or 3D hollow geometries. Once printed, it would take the vivid, orange color of the bottarga powder about 24 hours to reappear. This brightly colored 3D-printed bottarga makes for great finger food, and not only can it be part of the main course alongside pasta, it could also serve as a side dish – a true Mediterranean experience.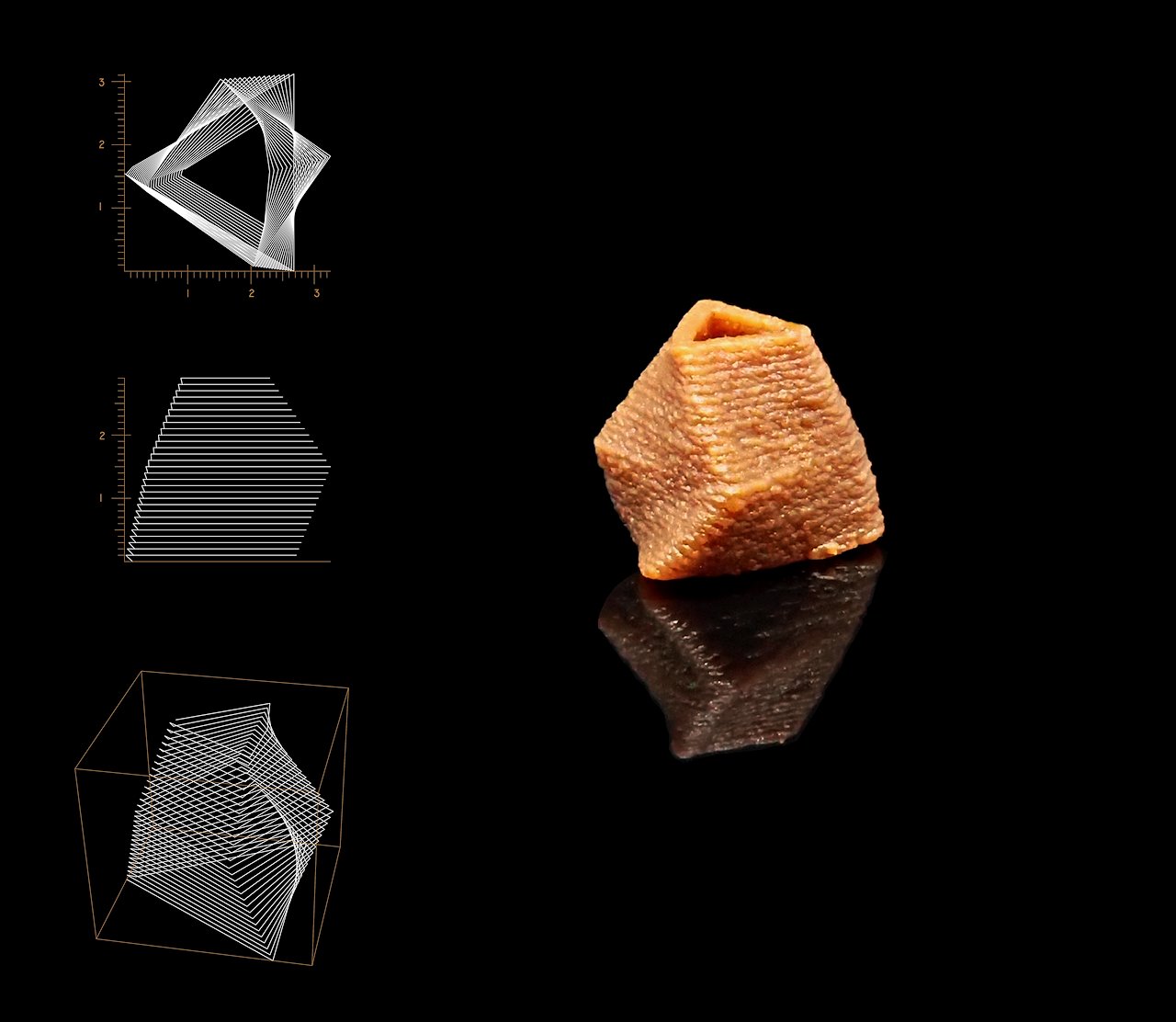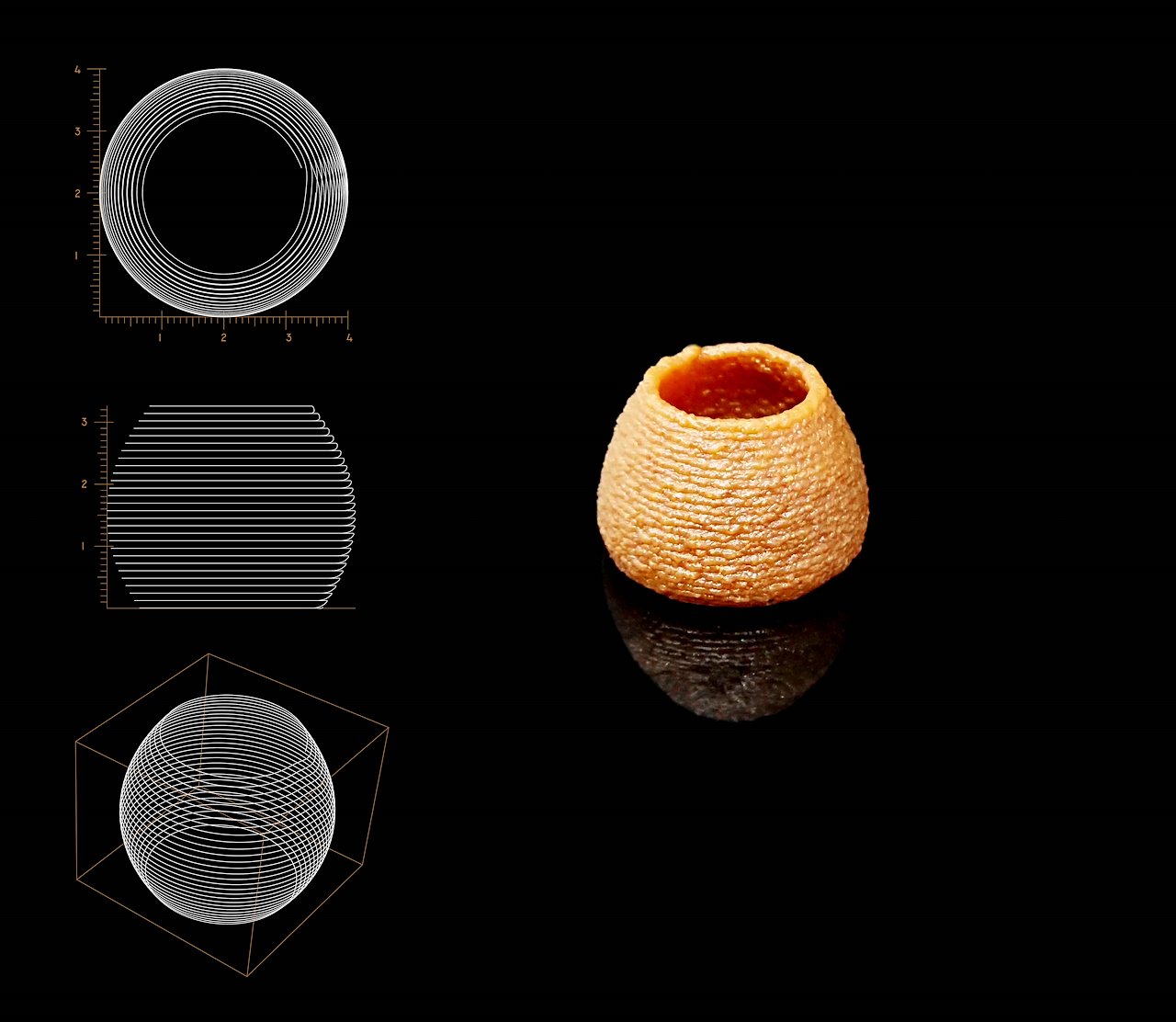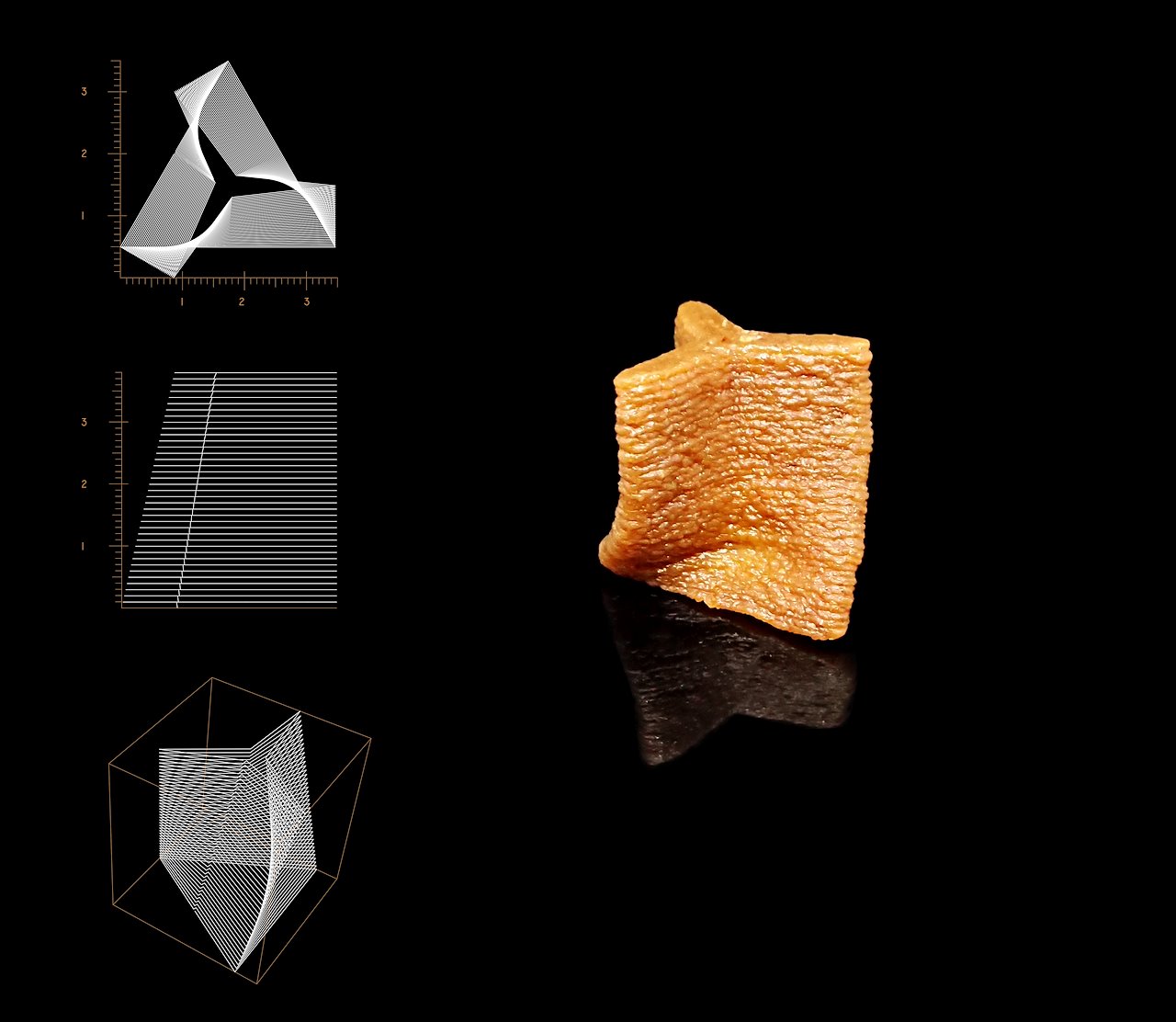 ---
Role Design & Printing process

Type Research
Up Next:
3D Printed Food - Cream Cheese